Art Asset Legacy Planning
Date:
Tuesday, February 13, 2018
Location:
The Vue Grille & Bar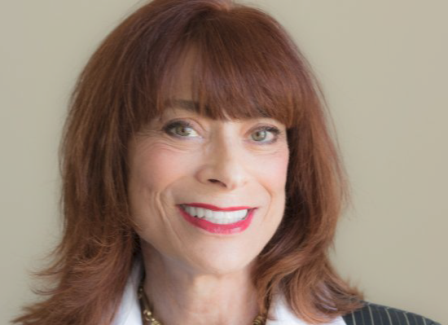 Xiliary Twill, President of Art Asset Management Group, Inc.
Xiliary Twil is the President of Art Asset Management Group, Inc., an art valuation firm established in 2009 to focus on fine art appraisals and art legacy planning for collectors and wealth managers.
Xiliary is an accredited Senior Appraiser with the American Society of Appraisers, a member of the Beverly Hills Estate Planning Council, and is on the National Board of Directors for Art Table, a national non-profit organization dedicated to advancing professional women's leadership in the visual arts.
Xiliary has been an active force in the Los Angeles art scene for over 35 years, as an appraiser, art advisor, arts educator, and a public arts specialist, collaborating with the architect, developer, and artists creating five Art in Public Places projects for the cities of Los Angeles, Santa Fe Springs, San Bernardino, and Hollywood. Xiliary has been an ongoing presence at international art fairs since the mid-1980's as an exhibitor and educator.
For over 20 years she volunteered as an art docent for the Venice Family Clinic's annual art walk, was the co-founder of Art City, a performance dance company, and founding member of the Century City Arts & Cultural Affairs Council
Topic:
Developing an art collection requires time, energy, resources and most of all, passion. It is often difficult for collectors and artists to contemplate the significance and worth of their assets during their lifetimes, let alone the impact and consequences of the inevitable disposition of their collections. With advances in technology and communication, the art market has never been more dynamic and accessible. However, the necessity of art legacy planning is more crucial than ever. In order to provide the most beneficial information regarding the management and protection of your collection, we will explore the changing trends in collection management and valuation practices within the art market, and the myriad approaches to art legacy planning for both collectors and artists.
The discussion will include an overview of art appraisals, art insurance and the prevention of financial loss, the pros and cons of donating and gifting, the various trends in art lending and the consideration of art as an asset.
Add to My Outlook Calendar (see Google Calendar Instructions)