Undue Influence, Capacity and Dementia
Date:
Tuesday, September 9, 2014
Location:
Rancho Las Palmas, Rancho Mirage, CA
Speaker:
Dr. Robert Sawicky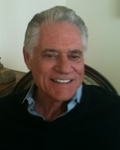 Over fifteen years ago Riverside County picked Dr. Sawicky to be the "go to guy" for evaluations of vulnerability to "Undue Influence". He was sent to seminars and trainings with the intent of shaping a competent evaluator of this newly identified realm of elder financial abuse. He has subsequently served as the evaluating psychologist in numerous County cases, including the case of InReOdian (5 Cal.Rptr.3d 390), a case reviewed by the Seventh Circuit Court of Appeals, which established care-giver prohibitions against becoming estate beneficiaries.
Dr. Sawicky previously served as the Conservatorship Investigator for San Bernardino County for over twenty years and has conducted many probate evaluations (Capacity, Testamentary, and "Undue Influence") for private attorneys in both counties. He is also a member of the Medical Commission for both counties conducting criminal defendant evaluations for the Courts as well as for private criminal attorneys. Dr. Sawicky also has over forty years experience as a psychotherapist and conducts a clinical practice in La Quinta.
The Presentation:
Legal Capacity, Testamentary Capacity, dementia and the assessment of dementia are topics to be explored. The major focus of the presentation, however, will be "Undue Influence"--identifying various models, exploring underlying psychological issues, and spotting tell-tale "red flags". Q and A to follow.