Holistic Solutions for Wellness & Aging
Date:
Tuesday, December 13, 2016
Location:
The Vue Grill & Bar
Speaker:
Dr. Nicole Ortiz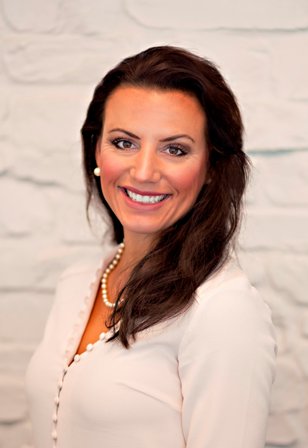 Lecture Topic: Longevity: Secrets to Feeling As Good As You Look
Dr. Nicole Ortiz, ND
Dr. Nicole Ortiz is the co-founder of Live Well Clinic, where she practices as an integrative doctor with a focus on regenerative treatments for orthopedic, esthetic and chronic disease. She is one of the leading physicians in the application of natural growth factors and regenerative cells in combination with nutrient therapy for tissue regeneration. Dr. Ortiz received her doctorate in naturopathic medicine from the National College of Natural Medicine in Portland, Oregon. She divides her professional focus between seeing patients, lecturing, training physicians in novel growth-factor and stem cell therapies and has created a unique topical product line available nationwide utilizing the patients own growth factor coding to create new healthy skin.
Dr. Ortiz was awarded the title 'Entrepreneur of the Year' by Palm Springs Life, 40 Under 40 of the Coachella Valley the 'Distinguished Woman of the Year' for the 42nd assembly district. She has also been featured in Suzanne Sommer's book, "Knockout," and on The American Health Journal PBS specials. She serves on advisory boards for natural supplement companies and educating her peers on regenerative therapies. She lectures both locally and nationally about the possibilities of utilizing the bodies natural growth factors and stem cell regeneration to create health.
Dr. Ortiz believes that the path to wellness is best discovered by creating a partnership in the healing process, removing the obstacles to health, and supporting the body's innate wisdom to heal. She understands that each patient is unique and should be treated with an individualized approach that resonates with who they are, instead of defined according to a disease or condition.
As a community service advocate from a young age, Dr. Ortiz served as Vice-President of the Women Leaders Forum, and is the Founder/Chair of their Young Women Leaders One-to-One Professional Mentoring Program. She has also been active on the board for a domestic abuse shelter.
Formal Training and Education:
Doctorate in Naturopathic Medicine, Honors in Research- National College of Natural Medicine, Portland, Oregon
Bachelor of Science, Interdisciplinary studies with pre-medical focus- Miami University, Oxford, Ohio
​
Licensure:
Licensed Naturopathic Doctor in the State of California
​
Professional Memberships:
International Federation for Adipose Tissue Therapeutics (IFATS)
American Association of Naturopathic Physicians (AANP)
California Naturopathic Doctors Association (CNDA)
International Hormone Society (IHS)
American Osteopathic Association of Prolotherapy Regenerative Medicine (AOAPRM)
AAOM- American Association of Orthopaedic Medicine
Women Leaders Forum of the Desert- Past Board Member- Vice President
Shelter From the Storm- Sheltering Sister- Auxiliary Board Member
​
Medical Practice Interests:
Regenerative Stem Cell Therapies, Prolotherapy, and PRP pain Management
​
Languages Spoken:
English
Español
Related Document(s):