Trends, Risks & Issues Facing Our Economy
Date:
Tuesday, September 12, 2017
Location:
The Vue Grille & Bar
Speaker:
Scott A. Anderson, Ph.D, Chief Economist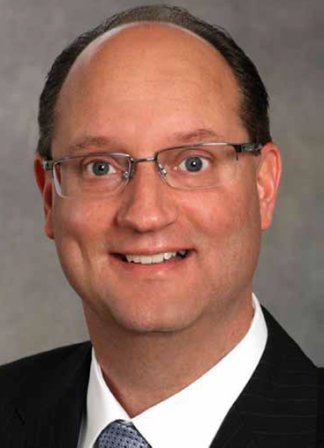 Scott A. Anderson, Ph.D.
CHIEF ECONOMIST / EXECUTIVE VICE PRESIDENT
Scott Anderson is a Chief Economist and Executive Vice President at Bank of the West. In this role, he analyzes and forecasts international, national and regional economic trends for Bank of the West management, business lines and clients. He currently authors Instant Analysis reports of daily economic releases, a weekly U.S. Outlook Report with longer-term economic and interest rate forecasts. He also creates international chart books on China and European economies, as well as regional reports on the California Outlook and a broader Regional Quarterly Review report. As an experienced economic advisor in the financial services sector, Anderson has consistently been recognized as one of the Top economic forecasters in the country by Bloomberg and USA Today.
Scott's economic research is widely read and cited by the financial and business communities, and he is a sought after national expert and speaker on macroeconomics issues. He is currently a regular contributor to Forbes. He has appeared in numerous print, television and radio media outlets which include the New York Times, Washington Post, Los Angeles Times, Bloomberg, CNBC and NPR.
He was appointed Chairman of the American Bankers Association Economic Advisory Committee in 2012 and has served on the Committee since 2004. In 2015, he was appointed to the California Council of Economic Advisors. Among his numerous professional affiliations, Anderson is a member of the Federal Reserve's Survey of Professional Forecasters and the National Association of Business Economists.
Prior to Bank of the West, Scott was a Director and Senior Economist at Wells Fargo where he produced the macroeconomic forecast and was the author of global outlook reports, U.S. economic and financial commentary and regional California and Minnesota Outlook reports. Anderson has also held positions at Moody's Analytics in Philadelphia and the International Monetary Fund in Washington D.C.
Anderson earned his Bachelor's Degree in Economics from the University of Minnesota and his Doctorate in Economics at George Washington University.
Topic:
Trends, risks and issues facing the local, US, and global economy.
~ Reminder: Our New Meeting Format ~
5:30pm - Registration Check-In
6:15pm - Seated Introductions & Opening Remarks, followed by Silver Sponsor Presentation
6:45pm - Main Speaker Presentation
7:45pm - Adjourn
Thank You to our September Silver Sponsor!
Best, Best & Krieger, LLP
www.bbklaw.com