High Conflict Estate Disputes — Reaching Settlement Among Warring Siblings
Date:
Tuesday, March 13, 2018
Location:
The Vue Grille & Bar: 44-500 Indian Wells Lane, Indian Wells
Speaker:
Dick Lutringer, Mediator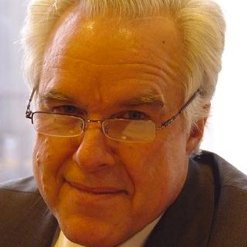 Dick Lutringer, Certified Mediator and Family Business Advisor
Offices in Palm Springs and New York City
Mediator of private disputes within and outside of litigation, Chair of the Pilot Mediation Project for Manhattan's Surrogate (Probate) Court, Judge of ICC Mediation Competition, Paris.
Topic: Mediation of Will Contests and other Post Mortem Disputes Threatening Grieving Families
Building on a career as a business lawyer in an international law firm, Dick now dedicates his practice exclusively to mediating complex and sensitive disputes involving both businesses and families. Among other areas, he mediates cases involving family and small business divorce, as well as disputes involving one or more siblings unhappy with the distribution provided in a trust or will, alleging fraud or undue influence perpetuated by a favored sibling over the parent. These are often heartbreaking stories of siblings who were formerly close, but who may not have exchanged a word since the parent's death. Dick is often brought in after litigation has inflamed the controversy. By humanizing the dispute, allowing hurt feelings, memories and other non-legal factors to surface and using recently developed techniques of negotiation informed by neuroscience, an apparently unsettleable dispute can often be deconstructed and resolved, opening the door to family reconciliation.
Dick will describe difficult cases of both celebrities and ordinary people involving inherited property from real estate to family businesses and provide guidelines for families and estate planners as to how these post-mortem problems could have been avoided. Often all the deceased parent wanted was "peace in the family", but legally advised actions taken in an attempt not to rock the boat during their lifetime essentially put the future family relationship in jeopardy.
As part of the presentation, Dick will use a dramatized fishbowl mediation to demonstrate in real time the discussions and transformations that can occur during a mediation.
Dick holds law degrees from Cornell University and the University of Chicago, has attended hundreds of hours of advanced dispute resolution training at Harvard Law School, CEDR (London), the American Arbitration Association and other professional organizations and is a frequent speaker at professional organizations such as Attorneys for Family-Held Enterprises, the Family Firm Institute and the Association for Conflict Resolution.Dick's work in the family estate area was cited in a 2017 New York Times article dealing with disputes surrounding inherited family vacation homes.
Thank You to our March Silver Sponsor!
Innovative Wealth Partners, LLC