U.S. Attorney Southern District
Date:
Tuesday, September 10, 2019
Location:
The Vue Grille & Bar: 44-500 Indian Wells Ln., Indian Wells
Speaker:
U.S. Attorney Robert S. Brewer, Jr.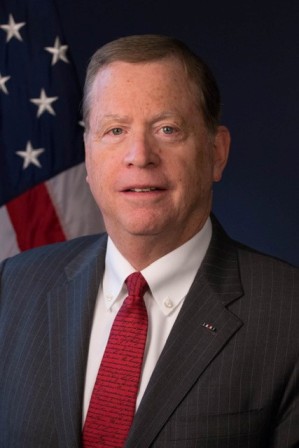 Robert S. Brewer, Jr.
United States Attorney, Southern District of California
Robert S. Brewer, Jr., was sworn in on January 16, 2019 as the United States Attorney for the Southern District of California. As the United States Attorney, Mr. Brewer is the chief federal law enforcement officer responsible for prosecuting and defending the interests of the United States in one of the busiest judicial districts in the nation. President Trump nominated Mr. Brewer to serve as U.S. Attorney for this district on June 25, 2018, upon the recommendation of U.S. Senators Kamala Harris and Dianne Feinstein. The full Senate unanimously confirmed his appointment on January 2, 2019.
Until recently, Mr. Brewer, a native of Ithaca, New York, was Of counsel at Seltzer Caplan McMahon Vitek. He previously served as a Deputy District Attorney in Los Angeles county from 1075 to 1977, and as an Assistant United States Attorney in the Central District of California from 1977 to 1982, where he successfully prosecuted a variety of cases including espionage, bank robbery, murder for hire, securities fraud and aircraft hijacking. he also held various management positions, including Assistant Chief of the Criminal Division. Mr. Brewer received the Attorney General's Commendation Award in 1981.
From 1982 to 2018, Mr. Brewer was in private practice, working from 1987 to 1991 with Chapin & Brewer, from 1991 to 2009 as a partner at McKenna Long & Aldridge LLP, and from 2009 to 2014 as a partner at Jones Day. Before attending law school, Mr. Brewer served in the United States Army as an Airborne Ranger Infantry Officer and received in 1970 the Silver Star, two Bronze Stars, multiple Air Medals and several Vietnamese decorations for his combat service in the Vietnam War. Mr. Brewer has been a Fellow in the American College of Trial Lawyers since 1999. He received the Daniel T. Broderick Award for civility and ethics from the San Diego County Bar Association in 2009, and the Distinguished Graduate Award from the University of San Diego School of Law in 2016. Mr. Brewer earned his B.A. from St. Lawrence University, and his J.D. from the University of San Diego School of Law.
Mr. Brewer is married to retired U.S. District Judge Irma Gonzalez, the nation's first Mexican-American female federal judge, has one daughter and two grandchildren.