Celebration of Life Honoring Garth R. (Dick) Zeigler
Date:
Friday, January 24, 2020
Location:
Ironwood Country Club: 73735 Irontree Dr., Palm Desert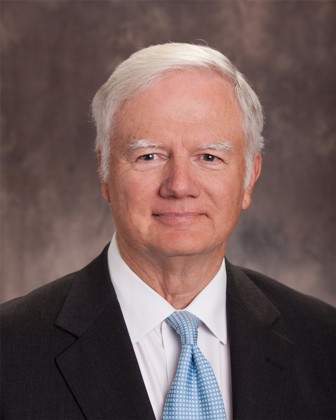 Celebration of Life
Garth R. (Dick) Zeigler
A reception honoring former DEPC member Garth R. (Dick) Zeigler will be held Friday, January 24th from 2:00pm - 4:00pm at the Ironwood Country Club located at: 73735 Irontree Drive, Palm Desert.
A brief program begins at 2:45pm.
Please RSVP to Judy Zeigler at: judyzeigler@yahoo.com, or call (760) 861-6060.
The message below was sent to the South Dakota Bar Association by Dick's sister:
Dear Friends,
Our family is deeply saddened to inform you of the passing of our brother, Garth Richard (Dick) Zeigler on Saturday, September 14, 2019, in Rancho Mirage, California.
Dick graduated from the University of South Dakota Law School in 1968, having served as Editor-in-Chief of Law Review and a member of the International and National Moot Court teams. Dick began his legal career in Miller, SD, with Herb Heidepriem and Rube Widmayer, then moved to Rochester, MN, where he practiced law and owned mortgage and real estate businesses. In the mid-1980s, Dick and his wife, Judy, moved to California where Dick's professional path ultimately included Senior Vice-President of Investments at Merrill Lynch.
Dick's passion in life was service to others as demonstrated by his faithfully serving on numerous boards, a few of which included the Board of Directors of the Desert Estate Planning, Desert Classic Charities (Bob Hope Classic), Children's Hospital of Los Angeles, University of South Dakota Foundation, McCallum Theater, and Eisenhower Medical Center, and his teaching as the Executive in Residence at Cal State San Bernadino, where he taught leadership and business ethics. Dick was a very gentle and humble man, but I think he would be okay with my telling you about his hole-in-one while playing in the Bob Hope Classic.
Dick will be greatly missed by his wife, Judy, and son, Perry, Perry's wife, Libby, and their children Nikolas and Madison, and us, Dick's brothers and sisters.
A celebration of Dick's life will be held in the future in California.