The US Elections: Results and Implications for the Economy and Markets
Date:
Tuesday, November 10, 2020
Location:
Virtual Zoom Meeting
Speaker:
Jeff Witt, CFA CFP® CIPM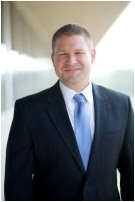 Jeff Witt CFA CFP® CIPM serves as the Chief Investment Officer at Private Asset Management, Inc. In this role, Mr. Witt oversees the company's investments process, global economic and financial analysis, asset allocation, and risk management of the firm's portfolio.
Prior experience has included working as a Senior Financial Analyst/Economist in the municipal bond arena for the City of San Diego and as an Equity Analyst for the investment bank Hanifen Imhoff. Mr. Witt graduated cum laude from the University of Colorado at Boulder with a B.A. in Economics and a B.A. in Philosophy of Law. He holds the Chartered Financial Analyst (CFA), the Certificate of Investment Performance Measurement (CIPM), and Certified Financial Planner (CFP) designations.
Mr. Witt is regularly quoted in national and international business publications, including the Wall Street Journal, MarketWatch and other major news outlets.
Register by November 7th!
(Zoom Mtg. ID will be emailed to all Registered attendees on Nov. 8th)
DEPC Zoom Meetings are Open to Members-Only
If you are not a Member of DEPC, submit an Application online today!
(View our drop-down Membership Tab and click on Applicaton Form)
We look forward to seeing you soon!