Donor Advised Funds and Impact Investing
Date:
Tuesday, December 8, 2020
Location:
Virtual Zoom Meeting
Registered for this event? Login now to view additional event details.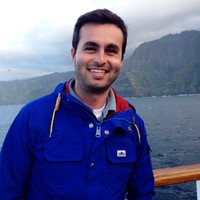 Daniel Blake:
Daniel is the Managing Director at University Impact, a nonprofit, impact investing firm; his background is in building and scaling startups. He started his first company, EcoScraps, in 2010 and sold it to Scott's Miracle Gro.
Daniel's has been on the board for two companies that have sold to publicly traded companies; his companies have created marketing campaigns that have driven millions of engagements in a matter of weeks, creating stories that garnered national (cover story for Inc., Forbes, stories on Discovery Channel, etc.), and have led to deals with groups including: the US State Dept., United Nations World Food Programme, Amazon, Google, some of the world's largest food companies etc. Daniel has done business with Walmart, Home Depot, Lowes, Target, Amazon etc. His products have sold approx. $100 million in retail sales.
Presentation Title: Donor Advised Funds and Impact Investing
Summary Description:
Learn about philanthropy's fastest-growing charitable giving vehicle and how it can be used to make a large social impact. University Impact can help you understand the many benefits of a DAF and how it can be used to solve some of the largest social problems our world faces today.

What we will cover:
What a DAF is, how it operates, and the stakeholders involved
The advantages of a DAF and why it is becoming so popular
Impact Investing beyond ESG and SRI
How a DAF can be used for impact investing
Ways you can get much more from DAFs than you probably are now
RSVP by Dec. 5th!
(This Event is now Closed for RSVPs)
If you wish to attend, please contact VP Terry Green at: tgreen@chla.usc.edu
The Zoom Link will be included in your registration confirmation!
(Must be a DEPC Member to attend. Apply Today!)