"Decoding Diversity" a conversation with Dr. Hanna Song
Date:
Tuesday, October 12, 2021
Location:
Virtual Zoom Mtg.
Speaker:
Dr. Hanna Song, PhD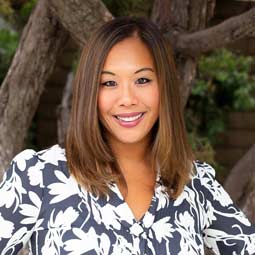 Dr. Hanna Song will share with us what defines common DEI - language, concepts and terms like diversity, inclusion, equity, microaggressions, unconscious bias, privilege, and many others. What do we mean when we commit to cultivating a diverse workforce? How do we begin to think about our policies and initiatives as equity, equality, and/or justice driven? What can we do as a community to mitigate our biases and create an environment where we can all thrive and achieve excellence?
Hanna Song, PhD
Vice President and Chief Diversity, Equity and Inclusion (DEI) Officer for Children's Hospital Los Angeles.
Hanna oversees the Office of Diversity, Equity and Inclusion, providing vision, leadership and strategic direction to workplace DEI efforts throughout the enterprise. She reports to the President & CEO, serves as a member of Cabinet and is tasked with leading the development of a strategic roadmap for CHLA's DEI work in order to foster an inclusive and equitable workplace culture that respects, appreciates and leverages diversity to achieve high performance, engagement and innovation in alignment with CHLA's mission.
Hanna comes to CHLA from the California Institute of Technology, where she served as Senior Director for Inclusion & Diversity. There, she helped develop Caltech's strategic plan for diversity including best practices for staff and faculty recruitment, retention and promotion along with changes to critical processes and policies to strengthen the Institute's approach to diversity. Under her leadership, Caltech has launched campus-wide efforts to improve structural diversity, raise cultural competencies and awareness, and institutionalize programs, policies, and processes that promote an equitable and inclusive environment for all. Hanna has authored more than a dozen publications, reports and presentations on higher education and race and gender equity.
She also previously served as Assistant Dean for Academic Affairs at Occidental College and Chief Institutional Research and Planning Officer at Amherst College.
Dr. Song holds a PhD and a master's degree in Higher Education and Organizational Change from UCLA, a master's in Education Policy, Organizations, and Leadership Studies from Stanford University, and a bachelor's degree in Sociology from the University of California, Berkeley.
We look forward to seeing you on October 12th!
RSVP by Oct. 10th!
(Zoom link included in RSVP Confirmation)