Private Foundations and Their Alternatives
Date:
Tuesday, February 8, 2022
Location:
Virtual Zoom Mtg
Speaker:
Reynolds Cafferata
Registered for this event? Login now to view additional event details.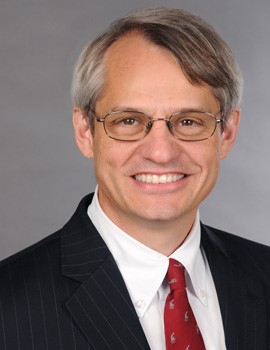 Mr. Cafferata's practice is concentrated in the area of non-profit, tax, estate and trust law. He has experience advising charitable organizations and high net worth individuals regarding:
• Planning complex charitable gifts and charitable trusts
• Creating and operating donor advised funds, private foundations and support organizations
• Creating policies for gift acceptance and risk management, unrelated business income taxes, and self-dealing and intermediate sanctions excises taxes
• Sophisticated estate planning and wealth transfer planning
Mr. Cafferata also has considerable experience providing corporate fiduciaries guidance in the management of charitable trusts, as well as representing charities and fiduciaries in contested probates and judicial reformation of trusts. Also admitted to practice in Nevada.
Meeting Topic:
"Private Foundations and Their Alternatives: Sophisticated Considerations in Selecting Private Foundations, Donor-Advised Funds and Supporting Organizations".
THIS IS A VIRTUAL ZOOM MEETING
The Meeting is now Closed for RSVPs.
If you wish to attend tonight's meeting, please contact VP Valerie Powers Smith: powers@sbemp.com