Prosecuting Elder Abuse
Date:
Tuesday, September 13, 2022
Location:
The Vue Grille & Bar 44500 Indian Wells Ln, Indian Wells
Speaker:
DDA Janet Hasegawa
Join us on Tue. Sept. 13th
at our Opening Meeting of the 2022-2023 Term!
Janet Hasegawa is a Deputy District Attorney at the Riverside County District Attorney's Office (RCDA). She began at RCDA in 2005 and was assigned to Elder Abuse in 2008. She is currently assigned to the Special Prosecutions Region where she prosecutes elder abuse (physical, neglect, death, financial), and provides training to law enforcement, prosecutors, community agencies, and the public. She is a core member of the Riverside County Elder Abuse Forensic Center and a member of the CARE multi-disciplinary team. She is also a technical advisor for the California District Attorneys Association's Elder Abuse Symposium.
DDA Janet Hasegawa will be joined by DDA Clara Mozinga, from the Indio office of the RCDA, for tonight's presentation!
Meeting Topic: Prosecuting Elder Abuse
Discussion to include:
Penal Code 368 – types of crimes covered, statute of limitations, jurisdiction
When estate planning documents are relevant in a prosecution
Signs of elder abuse
How to report suspected elder abuse
Consequences of PC 368 elder abuse convictions
Thank you to our Silver Sponsor!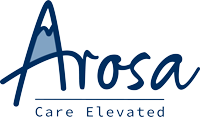 Members, please RENEW your Annual Membership Before you RSVP!
(Non-members may register as a Guest!)
We look forward to seeing you soon!