Economic Outlook
Date:
Tuesday, April 25, 2023
Location:
The Vue Grille & Bar 44500 Indian Wells Ln, Indian Wells
Speaker:
Daken Vanderburg, CFA
Registered for this event? Login now to view additional event details.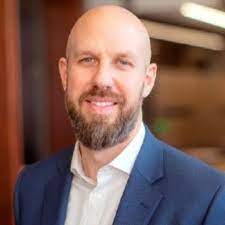 Daken Vanderburg, CFA®
Daken is head of Investments for MassMutual's Wealth Management organization and Chief Investment officer for the MassMutual Trust Company, a wholly-owned subsidiary of the Massachusetts Mutual Life Insurance Company.
Daken joined MassMutual in 2019 and brings over 20 years of experience to us, having held several key positions throughout the industry, including: Chief Investment Officer and founder of Granite Peak Asset Management; Senior Investment Associate for Bridgewater Associates in portfolio construction and strategic projects; Head of Research and Portfolio Manager at Chartwell Investment Partners (a $5B investment manager); and Partner at Gamma Capital Partners, a quantitative hedge fund where he served eventually as Chief Executive Officer, overseeing all aspects of the investment strategy.
Daken attended both the University of Pennsylvania and Columbia University for mathematics and statistics coursework, and received his Master of Business Administration from the Massachusetts Institute of Technology (MIT). He received his Bachelor of Business Administration degree in Finance from the University of New Mexico and also holds the Chartered Financial Analyst® (CFA) designation.
Presentation Topic: "Daken will use history and perspective to help us navigate a difficult market, and will cover a variety of topics from inflation, to Russia, COVID and politics in general."
*This meeting occurs on the 4th Tuesday in April
as a courtesy to our tax professionals
Thank You to our Silver Sponsor!
Leslie L. McGrath Real Estate
(Must register by April 23rd)