Interactive Estate Planning Case Study
Date:
Tuesday, January 9, 2024
Location:
Classic Club: 75-200 Classic Club Blvd., Palm Desert, CA 92211
Speaker:
Marguerite Lorenz, Prof. Fiduciary - Lorenz Private Trustees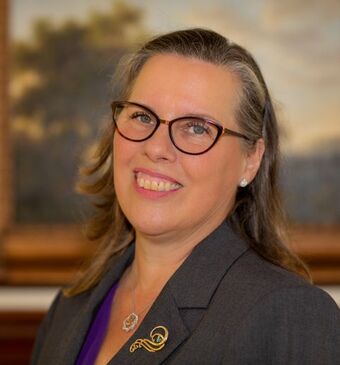 Marguerite C. Lorenz, CTFA, CLPF #319: Since 2003, Ms. Lorenz has been a managing partner of Lorenz Private Trustees and has served as a Professional Trustee and Executor on over 100 matters. Her book, Ethics for Trustees 2.0, gives further understanding to the work of a Fiduciary and its ethical considerations. Ms. Lorenz also serves as Vice-Chair of the Board for the Independent Trustee Alliance (ITA).

Marguerite's experience includes, but is not limited to, residential and commercial real estate, high net worth and ultra-high net worth families, multi-family housing, fiduciary management of corporations, coin, art and book collections, investment accounts, and vessels. Her clients have properties in California and other States. She enjoys those matters where the parent, or grandparent, has worked hard to build the family business and wishes to keep their assets in trust for the protection and enjoyment of their family, kids and grandkids.
Governor Brown appointed Marguerite to serve a four-year term as a Member of the California Professional Fiduciaries Advisory Committee in 2012. Marguerite served as the Chairman for four years. Under her leadership, the Bureau developed various educational publications and extended the national awareness of the fiduciary profession.

Marguerite is a California Licensed Professional Fiduciary (#319), a Certified Trust and Fiduciary Advisor (CTFA) #87097, and a Master Certified Independent Trustee (MCIT) through the ITA. She has been awarded Certification through the Institute of Certified Bankers/American Bankers Association. She is a Graduate of the National Trust School, American Bankers Association at Northwestern University and holds a Certificate in Professional Fiduciary Management for Trustees from California State University, Fullerton.

Ms. Lorenz serves as an expert witness on criminal matters. Marguerite serves her clients in California and beyond.

Licensing:
Professional Fiduciaries Bureau www.fiduciary.ca.gov
California Licensed Professional Fiduciary #319
Certifications:
Certified Trust and Financial Advisor CTFA #87097
Awarded Certification through the Institute of Certified Bankers and the American Bankers Association
Master Certified Independent Trustee, Independent Trustee Alliance
Thank you to our Silver Sponsor!
(RSVP by noon Jan. 4th!)