Don't Bring Me Down: A Charitable Planning Update
Date:
Tuesday, December 10, 2013
Location:
Miramonte Resort, Indian Wells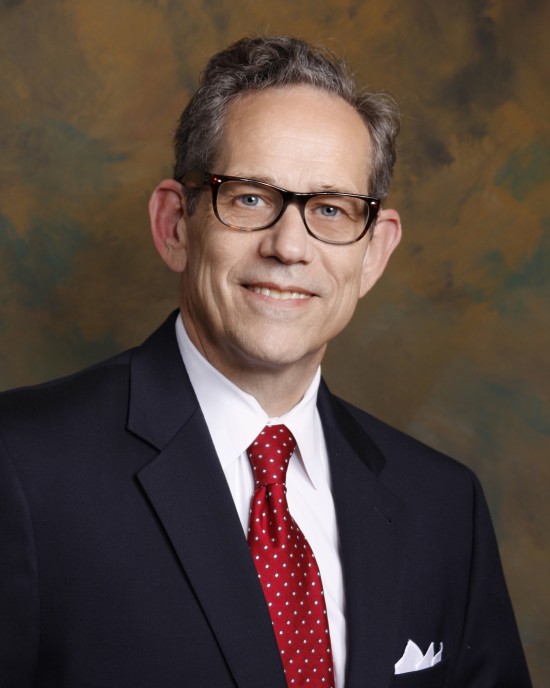 Ramsay H. Slugg
Managing Director and Wealth Strategist
National Wealth Planning Strategies Group
U.S. Trust
Ramsay H. Slugg is a Managing Director and a member of the National Wealth Planning Strategies Group at U.S. Trust, Bank of America Private Wealth Management, providing specialized tax and financial planning services for high net worth clients. Previously, he was the National Practice Director of Bank of America's Philanthropic Management group. In that capacity, he was involved in both client and internal strategic planning, and product development for the Bank's charitable practice. Prior to that, he served as the Central Region Director of the Bank's Charitable ting Group, the National Training Director of the Financial Advisory Services unit, the National Practice Coordinator of NationsBank's Private Trust Consulting unit and on the NationsBank/Bank of America Merger Transition Team for Financial Advisory Services. Mr. Slugg has also served as Adjunct Professor at Texas Wesleyan University College of Law and Texas Christian University. Mr. Slugg is a frequent speaker and author on charitable, tax and financial planning topics.
Prior to joining Bank of America in July 1993, Mr. Slugg practiced law for 15 years, primarily in the areas of tax, corporate and securities law. Mr. Slugg is admitted to practice law in Texas, is a member of the State Bar of Texas, the American, Ohio, and Tarrant County Bar Associations, the Tax and Estate Planning Section of the Tarrant County Bar (Chair, 1999-2000), the Lone Star Chapter of the Partnership for Philanthropic Planning, the College of the State Bar of Texas, and serves as Chair of the America Bar Association's Real Property, Trust and Estate Law Section Charitable Planning and Organizations Group. He is also licensed to practice in the U.S. District Court for the Northern District of Texas, the Fifth Circuit U.S. Court of Appeals, the United States Supreme Court and the United States Tax Court. Mr. Slugg received his J.D. degree from the Ohio State University College of Law in 1978, and his undergraduate degree from Wittenberg University in 1975.
In addition to his work at the Bank, Mr. Slugg is active in community affairs. He currently serves on the Board of All Saints Episcopal School (Executive Committee, 2005 – 2009; Chair, Development Committee, 2004 – 2008; Chair, Major Gifts Committee, 2008 – present; Planned Giving Council Chair, 2003 - 2004), Historic Fort Worth, and Casa Manana (VP – Development, 2001; Executive Committee, 2000 – 2005). Previously, he served on the Board of the Longhorn Council – Boy Scouts of America (2006 – 2009), the Fort Worth Symphony (2008 – 2010), the All Saints' Episcopal Church Vestry (2007 – 2009; Endowment Board Chair, 2004 – present), the Board of Managers of the Westside YMCA (Chairman, 1995-1996), and the Board of Directors of the Metropolitan YMCA (1995-1996).
In recognition of his volunteer efforts, Mr. Slugg has received the President's Volunteer Service Award each year from 2007 through 2011.