Focus 2014: A Generational Shift in Investing
Date:
Tuesday, January 28, 2014
Location:
Miramonte Resort, Indian Wells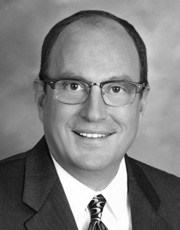 Ronald M. Florance, CFA®
Deputy Chief Investment Officer for Investment Strategy Wells Fargo Bank, N.A.
Ronald Florance is an Executive Vice President and Deputy Chief Investment Officer. He is responsible for developing key investment strategy guidance for high-net-worth individuals, families and philanthropic entities. He oversees Global Asset Allocation, Equity Research, Fixed Income Research and the Manager Research teams. Mr. Florance has more than 20 years' experience in the financial services industry managing private client assets and mutual fund portfolios, as well as developing strategic and tactical asset allocation policies. Earlier in his career, Mr. Floranceworked for Wells Fargo/Nikko Investment Advisors as lead portfolio manager. Later he managed quantitative equity strategies at The Vanguard Group. Mr. Florance earned his Bachelor of Science degree in Applied Mathematics and Economics from Brown University. He was awarded a Chartered Financial Analyst designation in 1995.
Mr. Florance chairs the Wealth Management Asset Allocation Committee and the Wealth, Brokerage and Retirement Investment Strategy Committee. Mr. Florance is a voting member of the Due Diligence Committee and works closely with the Chief Investment Officer on the Investment Policy Committee. Mr. Florance is quoted nationally and internationally in both print and broadcast media.
Wells Fargo Wealth Management provides products and services through Wells Fargo Bank, N.A. and its various affiliates and subsidiaries.
© 2013 Wells Fargo Bank N.A. Member FDIC. NMLSR ID 399801