Mediation Guidelines for Estate Planners
Date:
Tuesday, March 13, 2018
Location:
The Vue Grille & Bar
Speaker:
Richard Lutringer, Attorney & Prof. Mediator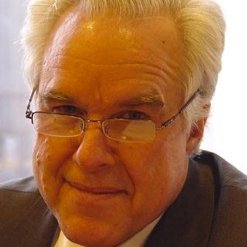 Richard Lutringer, Attorney and Professional Mediator
Previously Chair of the Mediation Panel for Manhattan's Surrogate Court
Topic:
Richard often mediates cases involving one or more siblings who dispute the distribution provided in the trust or will, claiming fraud or undue influence perpetuated by the favored sibling over the parent. These are often heartbreaking stories of siblings who were formerly close, but who for the past year or so haven't exchanged a word. Richard is usually brought in by the request of the judge after lawyers have heated up the controversy. His job is to humanize the dispute, allowing hurt feelings, memories and other non-legal factors to surface. By using the techniques of mediation, an apparently unsettleable case can be deconstructed and resolved, often opening the door to reconciliation.
Richard will describe difficult cases of both celebrities and ordinary people and involving inherited property from real estate to family businesses and provide guidelines for estate planners as to how these post-mortem problems could have been avoided at an early stage. Often what the deceased parent wanted more than anything was "peace in the family", but their legally advised (yet emotionally misguided) actions taken in an attempt not to rock the boat during their lifetime essentially put in jeopardy the family relationship after death.
Richard will demonstrate a role play mediation in real time, using volunteers so members can see firsthand how the questions and discussions that occur during a mediation are nothing like a lawyer's settlement conference.
Add to My Outlook Calendar (see Google Calendar Instructions)